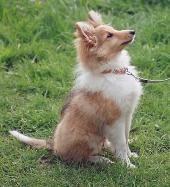 The Puppy Foundation Course is for puppies starting by the time they are 20 weeks old. Your puppy will socialise with the other puppies and be introduced to obedience training, This will include puppy recall and recall to a whistle, sit, down, stay and walking to heel. Each week covers a puppy related topic i.e. house training, grooming etc. There is a question/answer slot at the beginning of each class. The emphasis is on providing early socialisation and positive experiences. Titbits to motivate your puppy will generally be used (they would make a percentage of his daily food intake). These titbits will be gradually lessened as the weeks go by and your puppy is achieving each exercise.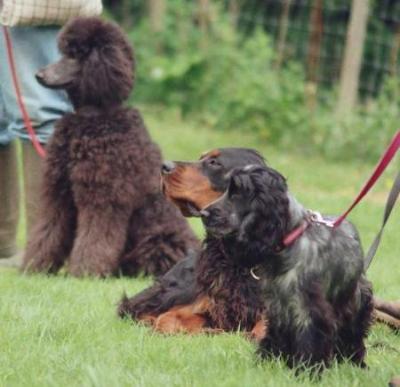 The Beginners Class is either the natural progression from the Foundation Course or the Starter Class for dogs and older puppies. The course includes extended sit stay and down stay, heelwork and recall, giving up an article on command, doorway manners, meet and greet, bodily examination and car management.

Through the Intermediate and Advanced Classes there will be extended exercises of the above, also formal present and finish on recall, 'A' recall, off lead heelwork and emergency stop. Distance control, scent discrimination, sendaway, formal retrieve and livestock management are also covered.